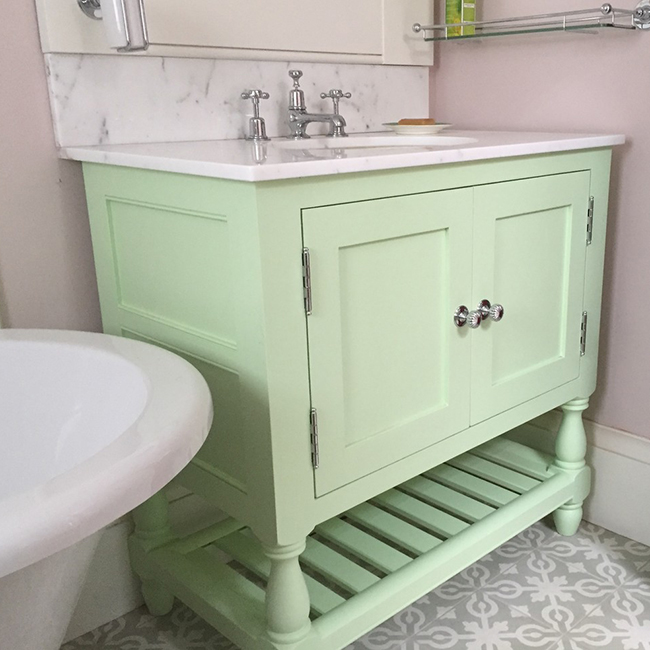 Elegantly proportioned – this two-door painted vanity looks just as good in a traditional setting as it does in a more modern look. The bathroom pictured here is in the guest annex of a beautiful Georgian merchant's house on the North Norfolk Coast.
The paired back traditional style is brought right up to date with the fresh peppermint green paint colour.
The two-door cupboard is great for hiding away toiletries, extra towels and cleaning products, and the pot-board shelf below is perfect for fluffy rolled up towels.
Our vanity units are entirely bespoke; each one made to measure for the particular space. They can be made in a wide variety of sizes, configurations and colours, either as single sink units or as doubles. To discuss your own bathroom design – get in touch today.