INLAID OAK DRESSER & RACK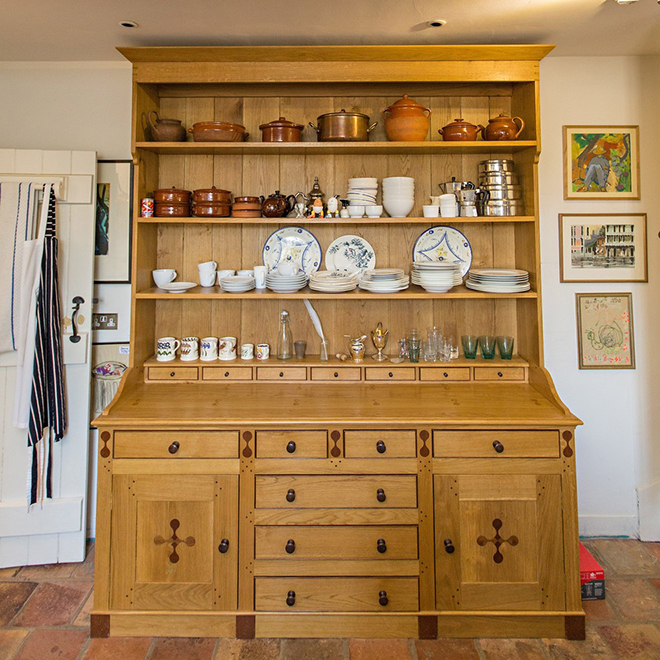 This huge kitchen dresser and rack was inspired by an old traditional Welsh dresser that was seen by the client. It was then described to me as we sketched out the initial plans for this one. Together, we worked up a new design, borrowing details and adding new features to create a piece of furniture that was packed with practical functional storage, fitted effortlessly in the space, and will last for generations without dating.
Made with prime grade, solid, European Oak with Mahogany inlay it is a proper heirloom piece. Every drawer dovetail was marked out and cut by hand in the same way as the original would have been made 150 years ago and the delicate door knobs and drawer pulls were all turned by hand.
We are happy to design and make all types of furniture for every room in the house.