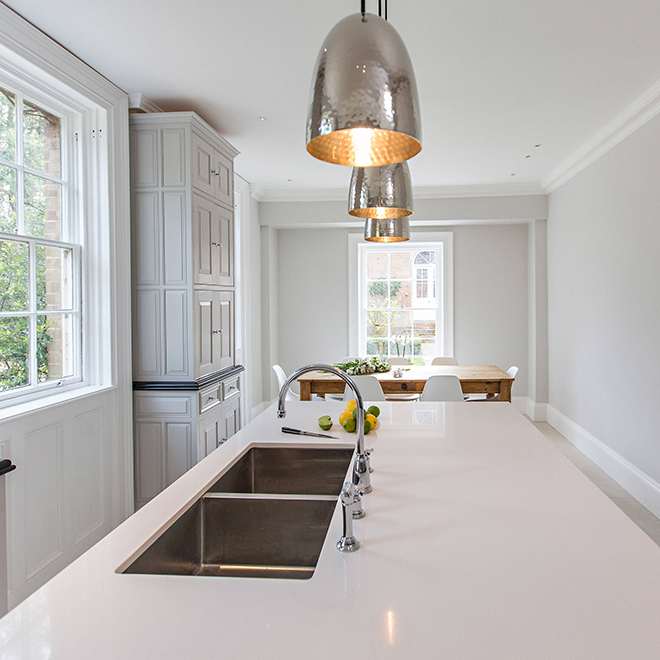 Tall sash windows poor sunlight into this kitchen and were part of the inspiration for the fine cabinetry of our Colkirk kitchen. Marked by symmetry and proportion, ornament is used sparingly in the classical tradition, typically restrained and sometimes completely absent if not entirely necessary.
Georgian architecture is characterized by its proportion and balance; simple mathematical ratios were used to determine the height of a window in relation to its width or the shape of a room as a double cube. Regularity was strongly approved, imbuing symmetry and adherence to classical rules. Georgian designs usually lay within the classical orders of architecture and employ a decorative vocabulary derived from ancient Rome or Greece.
Borrowing from this rich tradition we built a suit of kitchen furniture that takes subtle elements of the period while remaining paired back, fresh and functional. The cabinets almost touch the high ceilings and frame the windows with individual free-standing pieces, the main work space being a large central island with baize-lined drawers and integrated appliances built in.
Complimenting the French Grey paintwork are worktops in Zimbabwe-Black Granite and Bianco-Assoluto Quartzstone, built up to two inches thick, they are stunning and eminently practical.